This is Jazzy!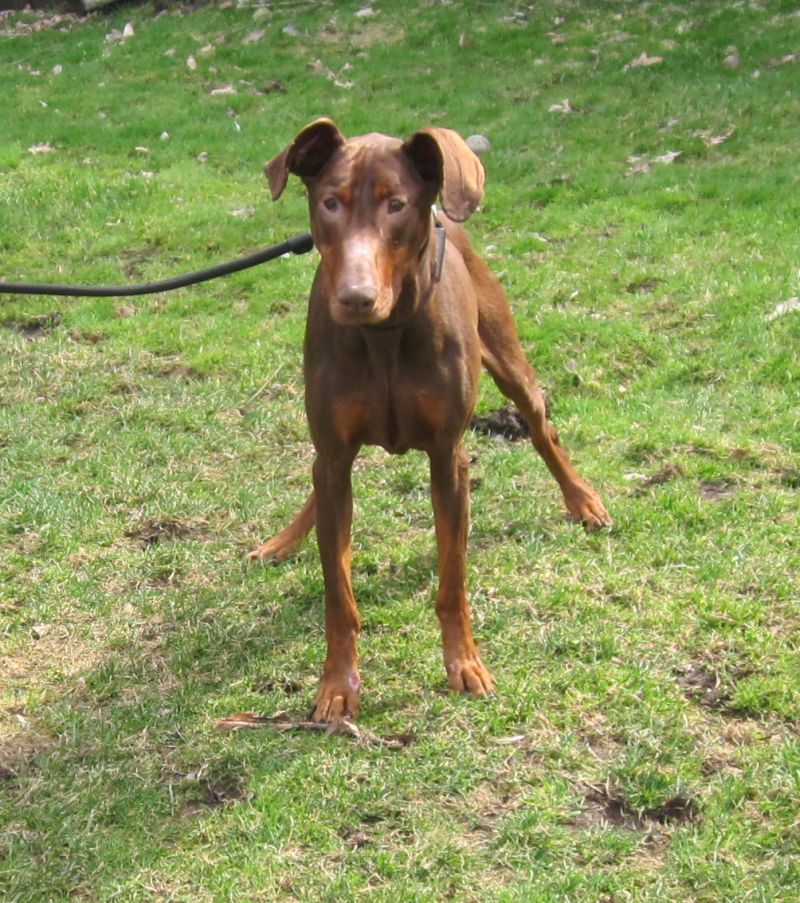 She was found as an emaciated stray, and needs daily medicated eye drops which they hope are a temporary need.
According to her Petfinder listing
, she's crate trained, "except in thunderstorms". She spins to show her joy, something a certain Miss Elka does as well (maybe it's a Doberman thing?) . Probably because of her age, size, and enthusiasm (though you'd have to ask, I'm just speculating), Jazzy is listed as a no-kids adoption. She's also spayed and up to date on her shots.
She's at the
Warwick Valley Humane Society
; according to their website:
Our goals are: to return lost pets to their owners, advocate responsible pet ownership and to find good homes for lost, stray and abandoned pets and assist local law enforcement agencies in investigating animal cruelty cases. We admit approximately 350 dogs and 400 cats per year. Our adoption rate for dogs is 98% and 79% for cats.
I was not able to find an adoption application or contract or whatever on their website (though that doesn't mean it isn't there), and
when you click "Adopt me" on the Petfinder site
, it says they aren't able to answer email inquiries at this time. So, if you're interested in Jazzy and want to know more about her, what it would cost to adopt her, etc. you can call them at 845-986-2473.