It's Cyber Monday or as I like to call it, ALMOST CHRISTMAS SO BUY STUFF, so I might as well get on the bandwagon. I figured I'd "showcase" some items that benefit dog rescue.
First up is
Christy Cole Rescue jewelry
on Etsy. She donates 100% of the profits to dog rescue. She has
Doberman themed stuff
! Other breeds too. And the prices are reasonable, not something you see every time.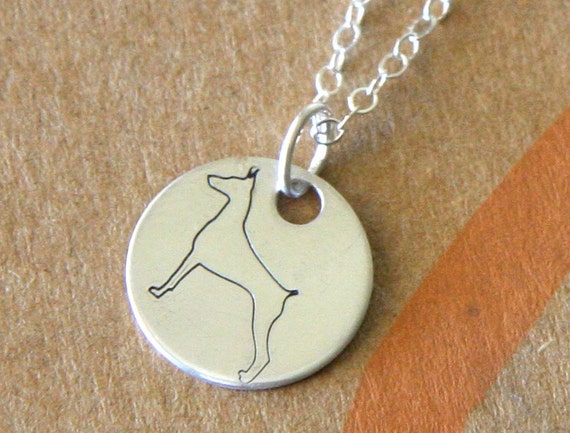 (picture from Christy Cole Rescue Etsy store)
Less "classy", but for a great cause is t-shirts through
Dreaming of Better Endings Doberman Rescue, inc.
Every purchase from the
Animal Rescue Site
(on the Greater Good network), funds food and care for animal rescue.
Right now, the
Doberman Assistance Network has 2014 calendars
available on their web site (through PayPal).
And last but not least,
Special Needs Dobermans
has an
ebay auction for a Doberman quilt that ends on Friday.
(photo from ebay auction)