On September 29, in Toronto, there is a sponsored walk for donations to end canine cancer!
Not being in Canada, I won't be walking, but a member of
Doberman Talk
is, with her handsome red boy Chase.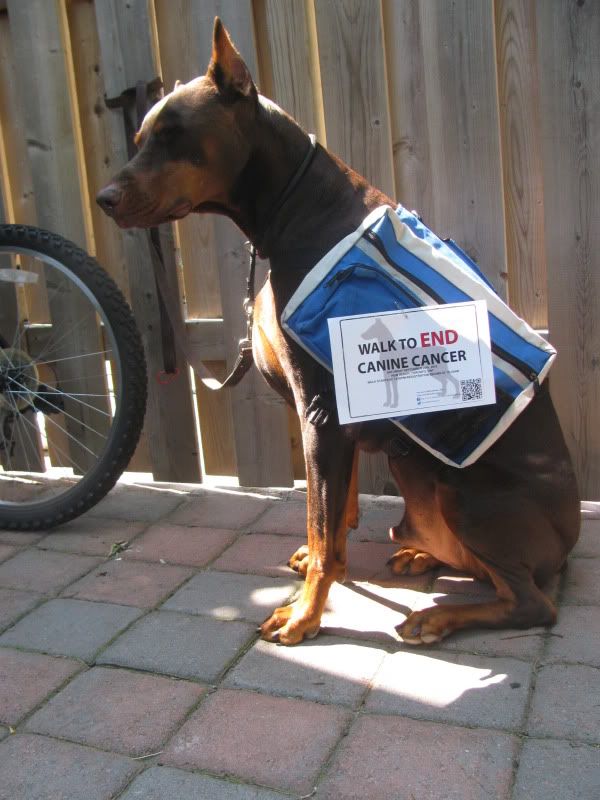 (photo credit:
Kerry
, Chase's "mom")
There are a lot of statistics out there, cited and otherwise, about how many dogs are affected by varying types of canine cancer every year. There is a "Rainbow Bridge" section on the Doberman Talk message board, and cancer is what many of those fine and loving dogs succumbed to. It's also what the Doberman
Lexie
unfortunately developed, very suddenly, and what K of
Romping and Rolling in the Rockies
had. These dogs were not my dog, but their loss was felt. Their time with us is so short; things like cancer only make it shorter.
Kerry, whose
donation page is here
, has spent time walking around with Chase, raising awareness. Her goal is $300; she's currently at $175. Chase "carries all of [the] paperwork and guards the donations [they] collect on [their] walks.....He loves his job because it consists of petting and cookies." Sounds like a great job to me!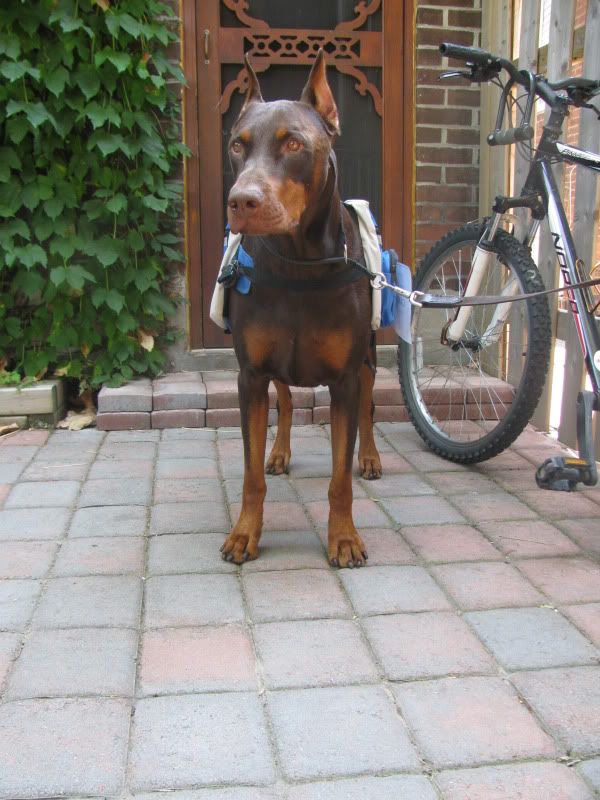 So, if you're in the area and have September 29 free, maybe you'd like to
walk to end Canine Cancer!
If not, perhaps you want to donate to the noble cause? Can you imagine a day when cancer, all cancer, is finally beaten? It's a far horizon, I know, but what a bright future that would be!