Like many people (you know who you are), I dearly love
Etsy
. Not that I ever purchase very much on Etsy, mind you, nor will I probably ever sell anything there. I just like browsing, getting ideas, seeing what exists in the world.
Of course, my frequent topic of browsing is "dogs", or "dog training", or "Doberman". It seems no matter how specific you get, somebody has
something
. It's pretty neat.
So, some things I've found. Elka kept me company on the couch while browsing occurred.
First up is
Uncommon Clickers
. Does your clicker match your outfit? Should it? Should your clicker say that you have a certain
je ne sais quois
? If so, this appears to be the store for you!
You can get Dorothy's Ruby Red Box Clicker: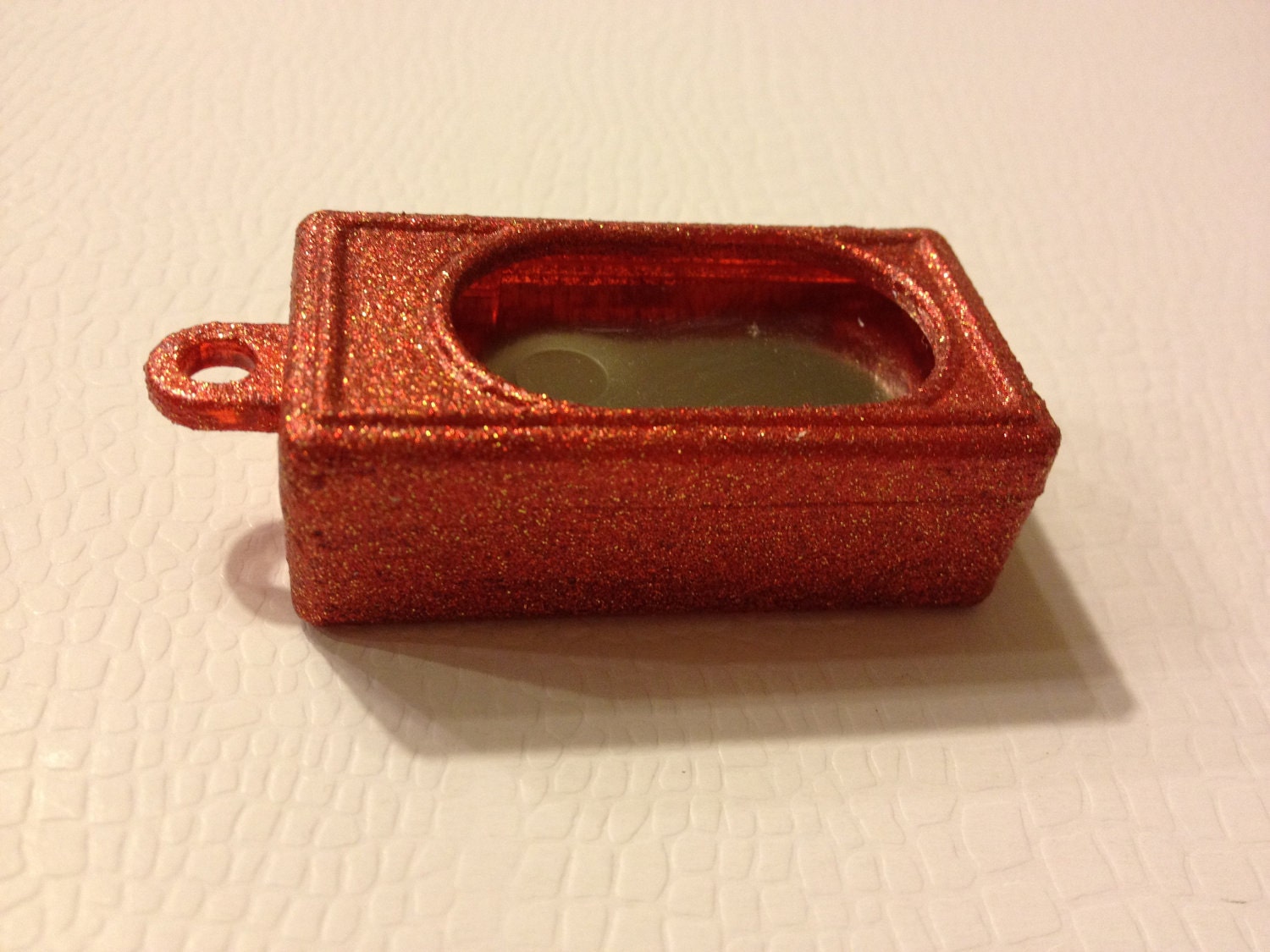 (image from
here
at Uncommon Clickers store)
Or a clicker that looks like that really rad crackle nail polish: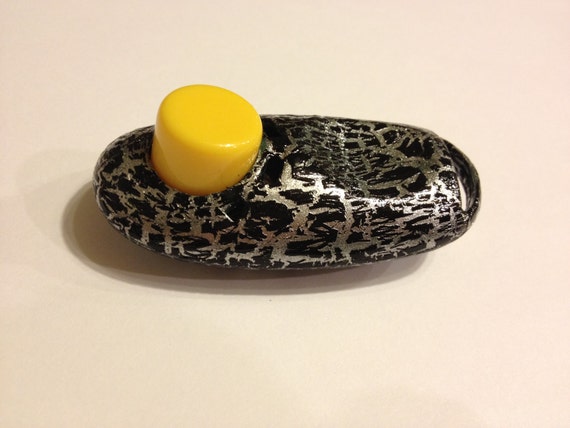 (image from
here
at Uncommon Clickers store)
Something I've been thinking about getting lately is one of those swag European dog leashes, that's convertible in six ways or whatever.
Cali Girl Collars
is the home to many designs that I see sported on Doberman Talk, with a custom collars option. They also have the "
European Continental Police Style Dog Leash Lead
" that I've had my eye on (in black brown or burgundy). They even take pity on those of us who actually don't have any idea how those conversions are supposed to happen and post a link to a YouTube video with demonstrations: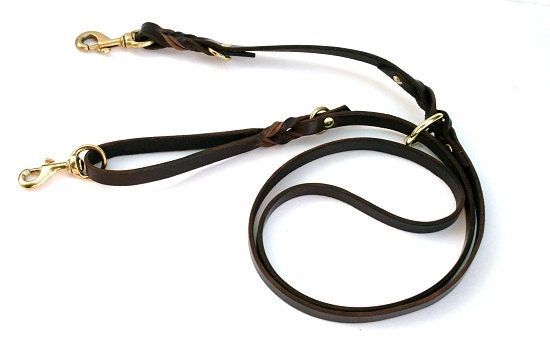 If you don't know me in person, a tidbit: I love jewelry. Love it. I have a lot of different funky pieces, big earrings, little earrings, bracelets, etc. Perhaps odd for a dog person? Perhaps not. I didn't always have a dog, mind you. While I don't have any (yet), I do look for Doberman jewelry as well.
Siberian Art Jewelry
, apparently in Israel, has necklaces and earrings of a lot of different dog breeds. It's beautiful, detailed work. When it comes to the Doberman, there are two variations available: natural ears and cropped ears.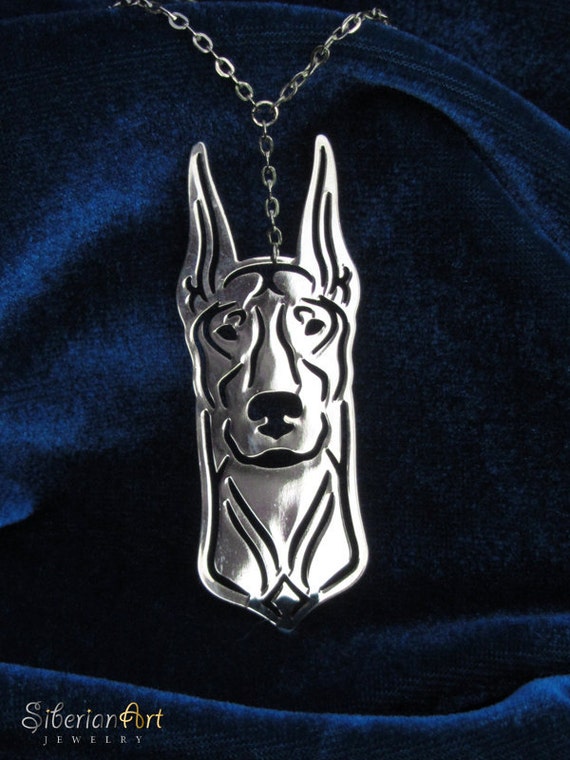 (Image found
here
, at Siberian Art Jewelry store)
There are always a lot of prints and paintings on Etsy; again, of anything you might desire. A particular artist who's caught my eye on a number of searches has the
Dog Art Studio
. Selling both prints and some of the original paintings, many dog breeds are represented (by group!) and also cats, some horses, that kind of thing. The colors are interesting, and the subjects are pretty great. This particular Doberman painting makes me smile!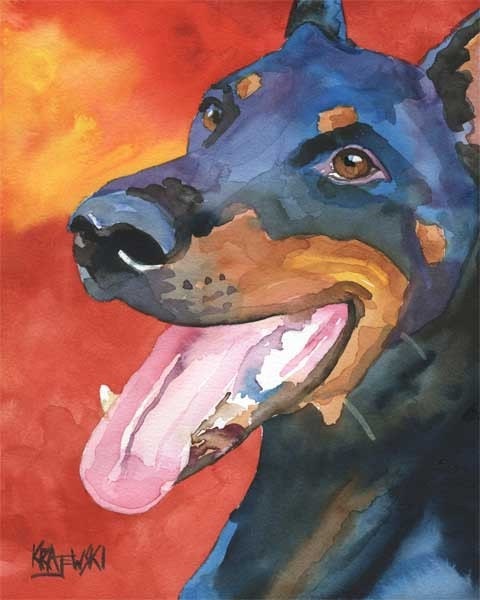 (Image
here
at the Dog Art Studio)